Chef Phil's
Weekly Recipe
Updated Weekly

Sausage and Vegetable Frittata Recipe
Tomato Pie Recipe
Grilled Pork Brochettes with Confetti Rice Pilaf Recipe
Crab Stuffed Shrimp Wrapped in Bacon Recipe
Pan Seared Soft Shell Crab Hoagie Recipe
Seafood Stuffed Flounder with Tomato Dill Cream Recipe
Garlic & Ancho Rubbed Porterhouse Steaks Recipe
Chicken Cordon Bleu with Mornay Sauce Recipe
Braised Garlic Short Ribs with a Red Wine Tomato Sauce Recipe
Chef Phil's Brief Introduction to Cooking
Chilled Avocado Soup with Poached Shrimp
Recipes will be updated weekly on Monday's.
(This will give you enough time to get the ingredients and practice for next weekend's date.)

Recipe for August 22, 2005

Chilled Avocado Soup with Poached Shrimp
Prep Time: 20 minutes
Chill Time: 2 hours.


Chilled Avocado Soup with Poached Shrimp

6 ea. Hass avocado's (peeled and pitted)
15½ oz. can of chicken broth
juice of ½ lemon
12 oz. sour cream
½ bu. Cilantro (rough chop)
to taste salt, pepper, Tabasco & cumin
24 ea. peeled, de-veined shrimp poached in white wine for 5 minutes and thoroughly chilled.
2 ea. fresh jalapeno's (thinly sliced) optional

method
Take avocado's, chicken broth and lemon juice place in a blender and puree until smooth, put pureed mixture in a bowl large enough to accommodate mixing. Add sour cream and seasoning and mix well. Store in refrigerator for at least 2 hours until thoroughly chilled. 1 hour prior to service place serving bowls in freezer, at the same time place spoons in refrigerator so they are also chilled. Bowl soup garnish with cilantro, jalapeno's and shrimp, stay cool and bon appetit.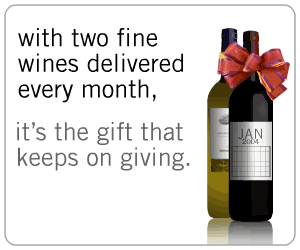 Questions or comments? Email: This e-mail address is being protected from spambots. You need JavaScript enabled to view it

© 2005 Cigar-Review.com, Kevin Godbee & Philipp V. Denfeld.

Re-print with permission only.
To get permission, email: This e-mail address is being protected from spambots. You need JavaScript enabled to view it