10 ea. 16/20 shrimp (peeled and deveined)
16 oz. lump crab meat (checked for shells)
2/3 cup mayonnaise
1 tsp. dry mustard
2 jiggers of Worcestershire sauce
1 Tbl. dry sherry
10 thin julienne slices of fresh jalapeno
10 strips of bacon ( par cooked)
to taste salt and white ground pepper

bacon: par cook in a 350°oven, place bacon on a baking pan covered with foil for easy clean up and cook in oven for 10 to 15 minutes or until bacon is approximately half cooked.

Method:
Gently mix crabmeat, mayonnaise, mustard, Worcestershire and sherry.
Butterfly shrimp by laying shrimp on their side and pulling a sharp paring knife through the center of the shrimp from tail to head with out cutting completely through.
Take approximately 2 oz. of crab stuffing and place stuffing next to the shell side of the shrimp put one sliver of jalapeno on stuffing and wrap tightly with par cooked bacon and fold tail over, put prepared shrimp on a lightly greased baking pan, repeat with remainder and separate shrimp in pan by 1 inch.
Bake in a 350° oven for 20 to 25 minutes or until just done. (please, please, please, don't overcook)

That and a bottle of 1998 Bouvet-ladubay saphir brut, and you should be able to say good night Irene, Sharon or whatever… and good morning too.
So remember what a true bon vivant would say… wine, women, and cigars, baby!!!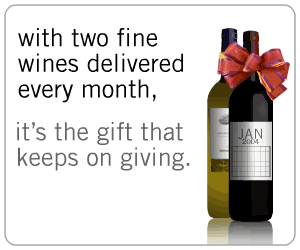 Makes 1 large serving.

Questions or comments? Email: This e-mail address is being protected from spambots. You need JavaScript enabled to view it

© 2005 Cigar-Review.com, Kevin Godbee & Philipp V. Denfeld.

Re-print with permission only.
To get permission, email: This e-mail address is being protected from spambots. You need JavaScript enabled to view it