Chef Phil's
Weekly Recipe
Updated Weekly

Sausage and Vegetable Frittata Recipe
Tomato Pie Recipe
Grilled Pork Brochettes with Confetti Rice Pilaf Recipe
Crab Stuffed Shrimp Wrapped in Bacon Recipe
Pan Seared Soft Shell Crab Hoagie Recipe
Seafood Stuffed Flounder with Tomato Dill Cream Recipe
Garlic & Ancho Rubbed Porterhouse Steaks Recipe
Chicken Cordon Bleu with Mornay Sauce Recipe
Braised Garlic Short Ribs with a Red Wine Tomato Sauce Recipe
Chef Phil's Brief Introduction to Cooking
Phil's Salad
Recipes will be updated on Monday's.

Recipe for September 26, 2005

Phil's Salad
Prep Time: 15 minutes

I wish I could take credit for this salad, but it is a recipe that I have added to my repertoire thanks to my departed father-in law, it is a recipe that he acquired from a restaurant that has long since gone out of business. My wife's family always had this salad when they grilled steaks and was always served with cornbread cakes in which they would take a cornbread mix and slightly thin it in order to make griddlecakes. The cornbread cakes are a must because they are great to soak up the juices from the salad. This salad is like a beet slaw, now don't let this discourage you, beets are by far my least favorite vegetable, but I love this salad and when you try it your going to love it too, I guarantee it!

Recipe:

2 tbsp finely chopped green onions
1 can (15oz) sliced beets (keep juice)
add equal amount of diced tomato's to beets
add chopped Iceberg lettuce equal to tomato's and beets combined

Dressing:

3 slices of beets
2 tbsp beet juice
1 ½ cups mayonnaise
½ tsp. dry mustard
1 tbsp. White vinegar
1 tsp. A-1 sauce
2 tsp. sugar

Method:

In a blender puree dressing until smooth, pour dressing over salad ingredients and toss well, refrigerate for approximately 1 hour, serve with cornbread griddlecakes and enjoy.

PS, don't tell my wife!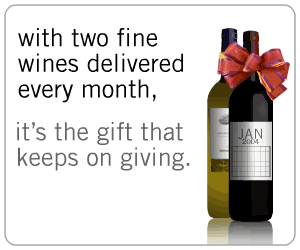 Questions or comments? Email: This e-mail address is being protected from spambots. You need JavaScript enabled to view it

© 2005 Cigar-Review.com, Kevin Godbee & Philipp V. Denfeld.

Re-print with permission only.
To get permission, email: This e-mail address is being protected from spambots. You need JavaScript enabled to view it