No time for a good photo today for this Savinelli Aries.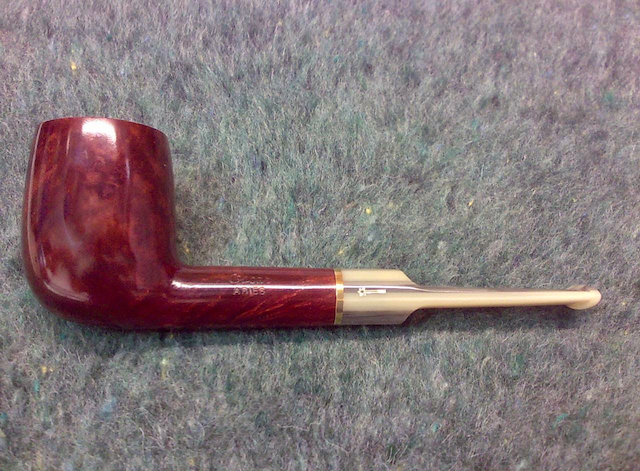 McClelland Best of Show.
Thursday's highlights,
Dunhill 965 in a Crown Achievement Dublin
C&D Burley Flake #1 in a MM Country Gent
GL Pease Penny Farthing in a Washington Cob
GH&Co Cabbies Mixture in a German Pot
WCC and PSLBF pouched
---
If I see a stick that made a noob nic sick,I put it on my list as a must try. (UBC03)
Mac Baren ODF in a Peterson System Standard B42 Darwin Rustic
A quarter of the way through this bowl of Edward G. Robinson's Pipe Blend in a 2014 Basil Meadows smooth slight bend squashed tomato with an aluminum band and a black pearl acrylic stem in the military mount style.
Escudo in a Radice Rind Volcano
---
I gently bent one each into my nostrils, then put the remaining one in my mouf. --droy1958