Just finished smoking P&W Nut Brown Burley in a 2016 PSF POY quarter bend black sandblasted Vermont Freehand egg with an aluminum band and a tortoise shell colored acrylic saddle stem.
Now smoking Wilke Balkan in a black pebble finish straight 2003 Cavicchi C. Fatto A Mano lovat with a black acrylic saddle stem. Nats lead 5-2 in the 7th.
Now smoking Sutliff Dunhill Elizabethan Match in my trusty 1970s smooth three quarter bend Peterson System Standard 305 with a black vulcanite p-lip stem.
A quarter of the way through this bowl of Edgeworth Ready Rubbed Match in a 1978 smooth full bend Dr. Grabow Omega with a black vulcanite stem. This will finish my smoking day.
Hello from Greece, we have sun with small clouds here in Athens and 72 'F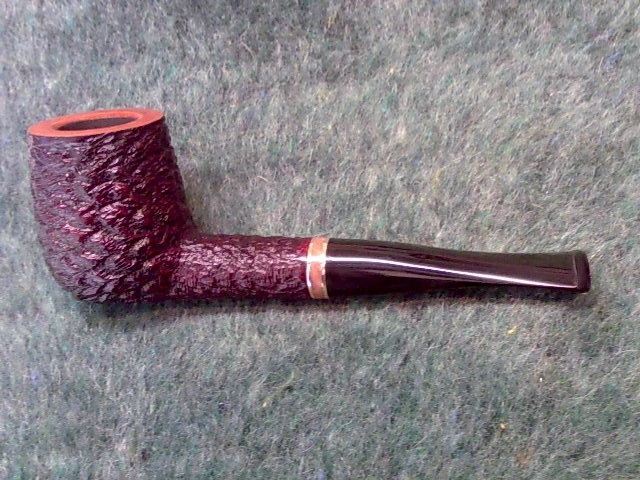 Mac Baren Uncle Louie's Rum.
Quote:
First bowl ever of Lakeland.
Ennerdale Flake.

I love this stuff. I swear it is familiar to me, but it's like a memory from a life that wasn't mine.

I love this stuff!
*And I repeat myself! Lol
Quote:
Oh hell, another one! LoL!
Huge fan of the Lakelands too! My faves are Ennerdale, Conniston and Stonehenge. 1792 no thanks! (In fact, if anyone likes that stuff PM me and I'll send it to you next week.)
However, I'm still breaking in this Baldi bent apple so Levant is my blend this morning. Black coffee on the side.
Half way through this bowl of Edward G. Robinson's Pipe Blend in a 2014 Basil Meadows smooth slight bend squashed tomato with an aluminum band and a black pearl acrylic stem in the military mount style.
Quote:
Oh hell, another one! LoL!
Damn right
---
I don't know what I don't know.
A quarter of the way through the last of this sample of year 2009 McClelland Virginia Woods in a 1980s Peterson 314 three quarter bend black sandblast system pipe with a nickel ferrule, black vulcanite stem and the p-lip. Rewriting a couple of old reviews that I feel could be better.