Chasing that weird Autumn Evening with some Star of the East now.

I want to like aromatic blends, but they're just too damn sweet....it's just not enjoyable to me in large doses.

This is pairing well with some Viking themed death metal.
---
I don't know what I don't know.
Baileys Front Porch in a Cob
---
I gently bent one each into my nostrils, then put the remaining one in my mouf. --droy1958
Earlier while cleaning some pipes, had some Peretti thanksgiving blend in the Peterson.
Sent from my iPhone using Tapatalk
My before bed smoke is Warped/C&D The Haunting in a Stanwell black and white 404 panel Dublin.
This is after I worked on finishing carving and shaping my first pipe all evening, finishing it with a high speed stainless wire wheel and then an olive oil rub-down.
Sent from my GM1915 using Tapatalk
---
'I drink a great deal. I sleep a little, and I smoke cigar after cigar. That is why I am in two-hundred-percent form' -Winston Churchil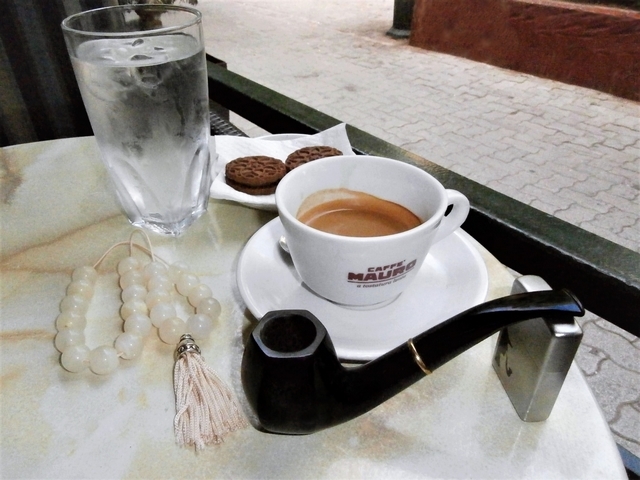 Vanilla Caribic.
What's in your bowl?
---
Busy morning in the shop.
Mississippi River in a Mr. Brog Amigo followed up by some H&H Magnum Opus
Sent from my iPhone using Tapatalk
---
"We are the music makers, and we are the dreamers of dreams..."