Almost half way through this bowl of year 2014 St. James Flake in a straight 1968 Dunhill Tanshell octagonal paneled EK F/T billiard with a square shank and tapered black vulcanite stem. Watching a documentary on MI-6.
Balkan Sasieni from 2010 in a MM Country Gent
---
I gently bent one each into my nostrils, then put the remaining one in my mouf. --droy1958
Now smoking the venerated Artís Virginia in a 1980s White Pipe straight, smooth rhodesian meerschaum with an acrylic yellow cream colored saddle stem. Phone chatting with Art, who's not so venerated, but he made a great blend!
Enjoyed munching on some fruit, and am now smoking Sutliff J4 Burley in a 2001 black sandblasted three quarter bend Rinaldo Lithos YY bulldog with a tortoise shell acrylic saddle stem.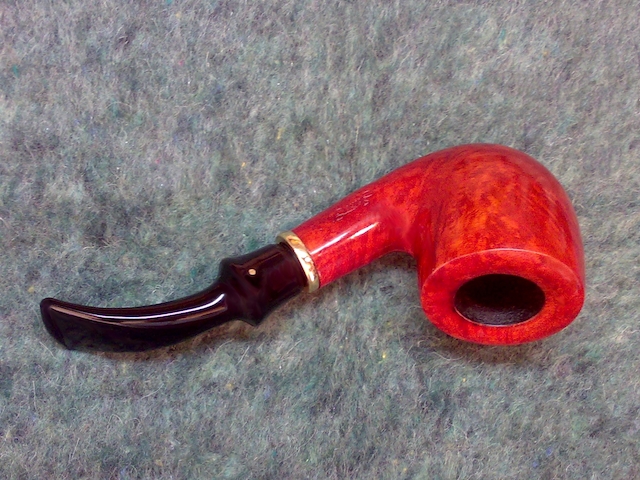 J.M Boswell Sweet Tea.
Almost finished smoking Edgeworth Ready Rubbed Match in a medium bend 2002 MM Legend cob with a yellow stem. This will end my smoking day.
Ready for another day,
965 match in a Crown Achievement dublin
Burley Flake #1 in a Washington cob
Ennerdale in a German pot
Barbary Coast pouched
---
If I see a stick that made a noob nic sick,I put it on my list as a must try. (UBC03)
Quote:
Nice! It seems that you have a body chemistry that is going to let you enjoy some very nice Virginiaís, Iím jealous! Have you smoked much burley yet? Iím curious as to whether you get any bite from it. I get tongue bite mostly from red Virginiaís and none at all from burley.
Donít think I have had any burley. Just starting to figure out all the tobacco and blends.
---
US Army Veteran 1974-1985
Danish Export mixed with a little leftover ODF in the Brog67
Sent from: Bubba's Shine Palace...BYOJ...
---
....that's almost like flying on a plane with one wing. ~Cigary