Part way through this bowl of Watch City Deluxe Crumb Cut in a 2016 PSF POY quarter bend black sandblasted Vermont Freehand egg with an aluminum band and a tortoise shell colored acrylic saddle stem.
Now smoking C&D Happy Hour in a smooth medium bend straight grain 2000 Winslow C silver spigot wide top Dublin with a canted plateau and black acrylic stem. Just enjoying the moment.
Last smoke of the day is Edward G. Robinson's Pipe Blend in a 2014 Basil Meadows smooth slight bend squashed tomato with an aluminum band and a black pearl acrylic stem. Just had the hankerin' for it.
Good morning pipers, greetings from Athens-Greece.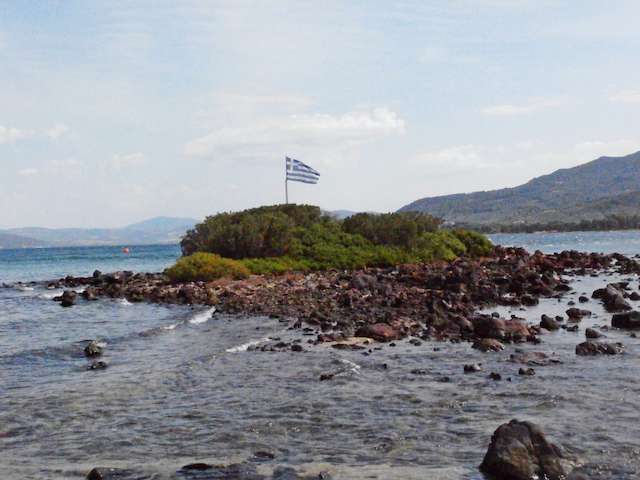 Thousand years ago in the corner of my island was a volcano, here are some remains.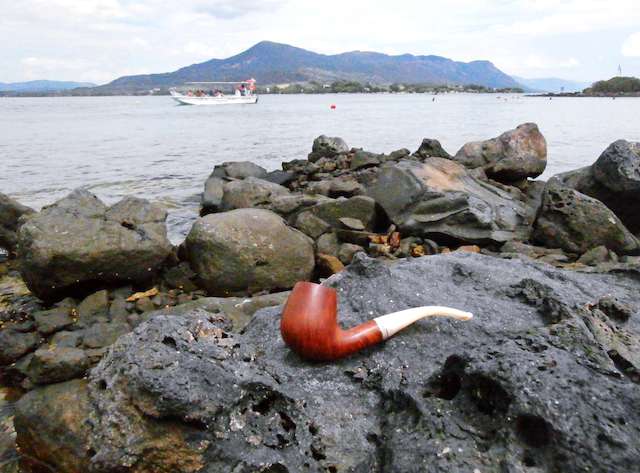 Skandinavik Vanilla.
Enjoying some haunted bookshop in my hardcastle jack o' London

Sent from my LGL82VL using Tapatalk
Leading Puffer Fish
Join Date: Jan 2008
Location: Leesburg
Posts: 1,246
Firedance in a sav second billiard. It's ok. Not what I had hoped for, but still a good smoke.
Not far from finishing this bowl of C&D Bluegrass in a medium bend raw sienna toned early Radice sandblast egg with bamboo carving on the shank and a black acrylic stem. A bottle of Boylan's Birch Beer made with pure can sugar is my drink. Almost lunch time, though Suzy and Molly had theirs... twice.
Enjoying some regular ol frog Morton in the no name briar while reading about the "battle of LA" which the Chargers will win.
Sent from my iPhone using Tapatalk
My after lunch smoke is Planta Anno MMX (After Dinner Mixture) in a 2002 IMP smooth full bend egg shaped meer with a black acrylic stem. Lunch, dinner.... what the heck! It's an after-something smoke!
Now smoking George Washington Cut Plug in a smooth 2002 medium bend flame grain Rinaldo Collection Silver Line silver spigot 10 Egea 03 Titania with a black acrylic stem Watching the Pirates-Reds game.