Stanwell Gilt Edged 13 metamorphosis
---
I bought long time ago this Stanwell Gilt Edged, was smooth, non-filter with black mouthpiece but has some scratches so i decided to change her completely.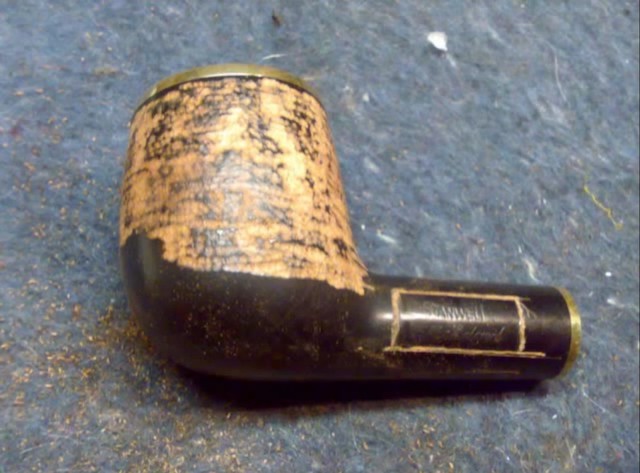 After lot of work now looks like this: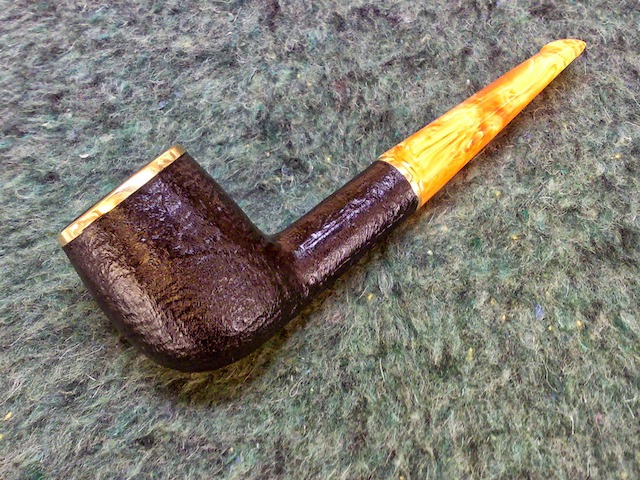 You can see the procedure step by step here:
http://pipe-smoke.blogspot.gr/2010/02/7.html
The pipe code is:
M7-20
or in a video with music:
Ladies & Gentlemen thank you for watching!

Nice work Sid! Looks great!
---
If I see a stick that made a noob nic sick,I put it on my list as a must try. (UBC03)
Thank you a lot sir!

Always amazed at the creativity Sid!
---
....that's almost like flying on a plane with one wing. ~Cigary
Much obliged for your kindly comments!
Thank you a lot sir!
That's a lot of work going over it with the rotary tool. Nice job Sid. I like the sandblasted look.