Pipex 3 [change of look due to defects]
---
I had a Pipex 3 pipe with no good grain and a big dark mark on the left side so one day i decide to make her rustic so those things wouldn't be visible.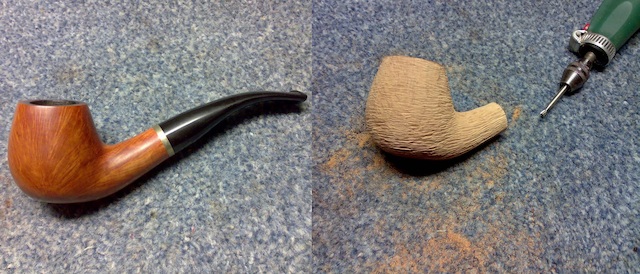 Unfortunately due to my pc problem last year many photos are gone and i never manage to retrieve them so i haven't got the ''left side'' photos to see the bad grain and the dark mark.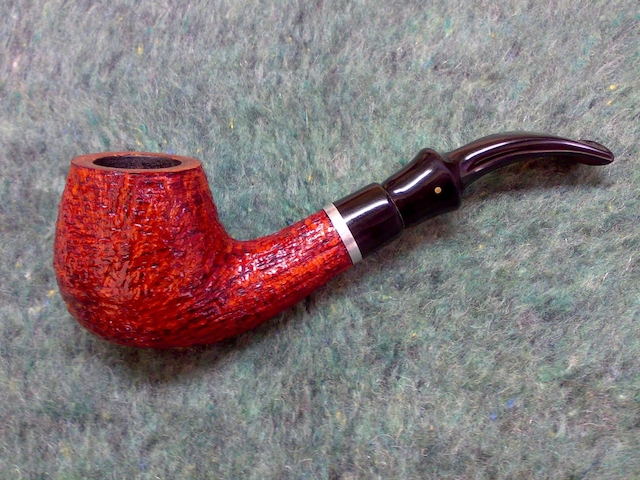 This is the final result and to be honest i am not happy. I have done some experiments with ''duo tone'' contrast and i am not satisfied with the results.
What's your opinion?
You can see the procedure with step by step photos here:
https://pipe-smoke.blogspot.com/2010/02/8.html
The pipe code is:
M8-3
or in a video with music:
Ladies & Gentlemen thank you for watching!

@
Sid.Stavros
, as usual your workmanship is meticulous. But I agree with you. Somehow there is not enough contrast between the lighter and darker stain. Very pretty pipe nevertheless.
---
I gently bent one each into my nostrils, then put the remaining one in my mouf. --droy1958
Nice work Sid and it does look much nicer. The contrast seems kind of subtle but is still a nice touch
random capitalization courtesy of gboard
I like the subtlety about it, I think it might be difficult to get more 'pop' out of it simply because of the nature of Briar.
---
If I see a stick that made a noob nic sick,I put it on my list as a must try. (UBC03)
Thank you Gentlemen for your advises!